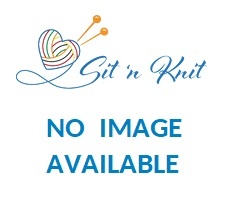 HiKoo
Cobasi Multi
$4.50 $9.00
Finally, a wool-free sock yarn! Knitters and the lucky people they knit for have long clamored for a wool-free sock yarn, something that wouldn't irritate or overheat.
Meet Cobasi, a cotton, viscose from bamboo and silk blend that also has a generous amount of elastic nylon. It comes in 50 gram hanks and now is offered in multi colors, making it a perfect candidate for warm weather color work.
Soft and machine washable, this will also be a go-to for hardy baby garments. The possibilities are thrilling, so get some Cobasi and cast on!


HiKoo Yarn
55% Cotton, 16% Viscose from Bamboo, 8% Silk, 21% Elastic Nylon
220 yards per 50 gram skein
US 1-4 needles
2.5-3.5 mm needles
6.5-8 sts per inch
Product contains: 1 bag of 10(50g) skeins of yarn.