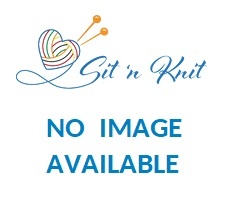 Schachenmayr
Regia Pairfect 4-ply
$17.50
Knit socks as if you were sleeping - without having to search for the start of the repeat!
The innovation from REGIA makes it incredibly easy for every sock knitter to knit two identical socks from one ball - thanks to the yellow starting thread!
This is how it works: The inside of the ball is knitted! The "Easy Start" fixes the beginning of the yellow auxiliary thread on the banderole. Pull it until you reach the end of the yellow thread. This point marks the beginning of the first sock. Simply cut off the yellow thread and start with the shaft. Knit the first sock as usual. When you have completed this, continue to pull the thread out of the skein until you come across yellow again. Proceed as with the first sock: cut off the yellow starting thread at the end and continue with the second sock.
REGIA PAIRFECT is ideal for beginners who want to try their hand at socks for the first time, but it also makes it considerably easier and saves time for advanced users and experts. Available in many different great patterns. With the usual positive wearing and care properties of REGIA: dimensionally stable, extremely hard-wearing, machine washable at 40 ° C, felt-free and suitable for tumble drying. Please also note the information on the banderole.